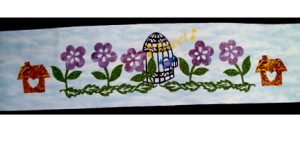 Starts June 21, 2016 and runs through September 8th to shop and purchase your strip kit or get your free pattern.
From September 9th through October 31st to piece your top, quilt your quilt and put the binding on and return to one of the
shops with your quilt to possibly win 25 fat quarters.
Just one note to all Row by Row shoppers I will be out of my shop on June 24th, I will be at the Bolivar Quilt Guild meeting.
My regular store hours are M,W,Th,F 9 to 6, T 12 to 7, and Saturday is by appointment, but if you are wanting to come on Sat you can give me a call during the week and I will be glad to accommodate you.